Zellik, 23/4/2019 – Rombit and Merkator decided to initiate a partnership in the field of Smart City applications for managing the temporary intakes and events of the public domain. By joining forces, both market leaders herewith confirm the importance of future-oriented solutions that allow local governments to arrange mobility as efficiently as possible. With this partnership Rombit and Merkator ensure the best of service for their actual and future clients and the best managing tool for their public domain.
"By combining our succesfull Eagle platform and Rombit's A-Sign we can offer the local governments a global solution to optimize the impact of the planned nuisance" says Geert DE Coensel, CEO Merkator. "It contains the full digitalisation and optimisation of the local process concerning request, processing and authorisation of all intakes including infrastructure works, bike races and diversions with often lots of nuisance as a result. Through this unique cooperation we can offer local governments as well as applicants the unified and effective Eagle platform for the whole of Belgium. We are confident that our partnership with Rombit will imply a wider support base to continue innovating from our own strenghts in which Rombit IoT knowlegde will be very welcome in our long term approach."
Jorik Rombouts, CEO Rombit, emphasises the continuously growing mobility in our society. This also makes an efficient parking management urgent. "Combining the software platform Eagle with our building blocks in Internet of Things results in the best quality solution voor the management of the Public Domain. Our Belgian towns and municipalities have the guarantee that both companies will continue investing to counter any future challenges of Smart Cities, each company from its own focus."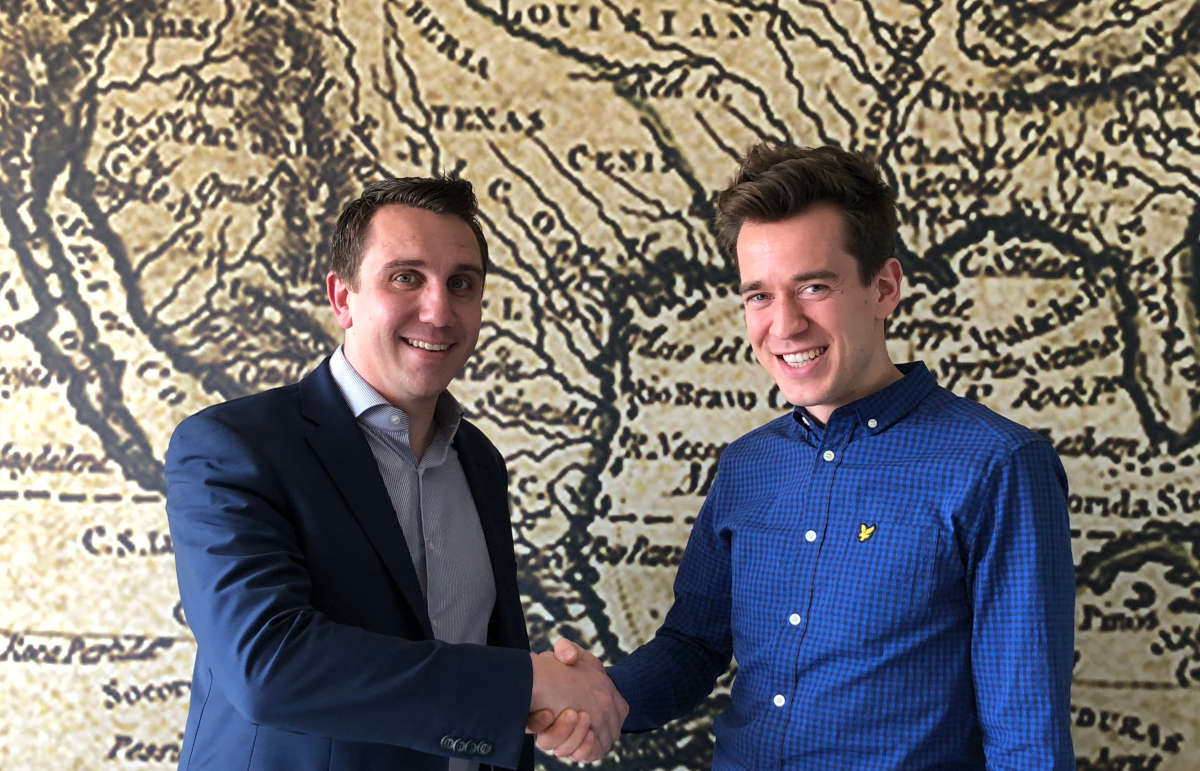 About Rombit
Rombit is a young technology company with 65 employees. In no less than 5 years it became an expert in Internet of Things, with overall solutions for Smart Cities, Smart Industries and Smart Ports. Rombit was a 2018 finalist for EY's Scale-Up of the year and was elected as Most Innovative International Startup at the Bridge Summit in San Francisco.
About Merkator
Above the ground Merkator supports more than 50 Smart Cities with complex challenges in intake of public domain, the authorisation process and communication with the civilians. Under the ground Merkator offers the expertise and software for the full cyclus of each type of cable and pipe network at the biggest network providers in Belgium. Both above as underground geolocation and GIS are fully used to make these processes efficient. Merkator is Laureate 2019 of the Beyond initiative, which guides the most promising Belgian tech-scale ups in becoming global players. Merkator is located in Belgium, The Netherlands and Spain and employs 75 people.