January 30, 2020 EagleBe "graduated" from the Watt Factory Smart City Accelerator program. A program to help us accelerate: 5 intense months of workshops, mentoring sessions, … From 50+ pitches in 2019, EagleBe was selected to be part of a group of 8 gamechangers. But that was just the start.
The program gave us the right tools and network to further explore our growth optoins. The learnings of this program are directly applicable and enabled us to focus on growth, and with great results.
We doubled our customer base from 50 to 100 Smart Cities. We broke outside the language barrier by not only gaining the trust from cities in Flanders but also from cities in Brussels and Wallonia. For 2020 we are looking for Pilot Smart Cities outside of Belgium, while keeping the growth focus in Belgium.
Below is a picture of the graduation event. You'll see Jeroen De Wilde as Lead Developer and Luc De Heyn as Business Development Manager.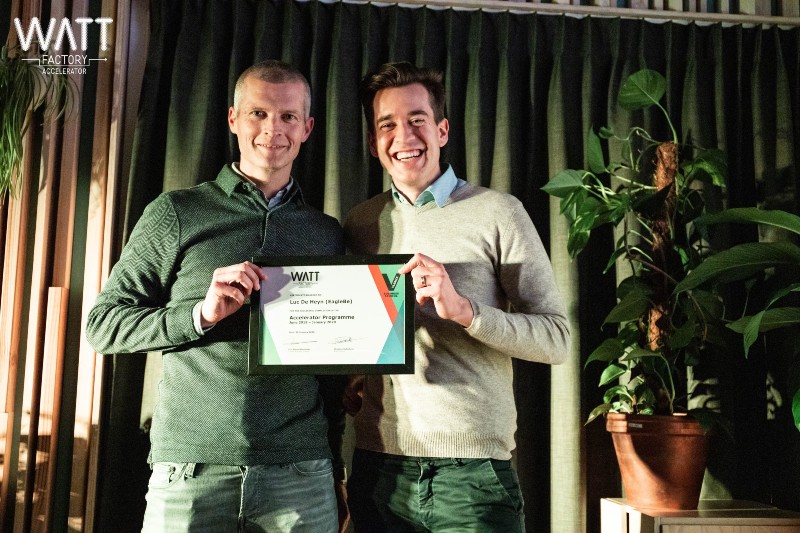 Interested? Download our leaflet
[hubspot type=form portal=5043161 id=1e177b3b-5bfc-4ab8-be71-292cec370eb6]